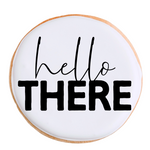 We are located inside of Stacy's Kitchen. If you are here for a pickup, come on in or knock on the door if it is locked. Pickups are between 9-3:30pm M-F.
Order online and you can pick up in store. If you are interested in placing an order, please visit our website, send an email (hello@sugarcookiestore.com), or call us at 720-519-0538
We have no products that can be purchased in store, they must be preordered.