The Sugar Cookie Store Story
We print full-color imagery onto delicious, handmade sugar cookies and ship them directly to your door from our Colorado bakery.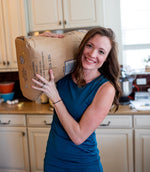 How it started.
Hi, my name is Danay. Prior to making it professionally as a baker, I spent years making treats for my kid's birthday parties.  Without fail, after each one, I would field requests from satisfied partygoers asking me to make my treats for their kids upcoming events.  Naturally, I accepted as I saw this as a great way to continue to hone my skills.  The business grew and grew until Christmas of 2017.  It was somewhere when icing our four thousandth sugar cookie where I realized that my home had become a bakery, and something needed to change.  Never shying away from a challenge, my husband, Andy, and I took the leap and rented a facility in 2018 in our community outside of Boulder, Colorado, and turned it into our very own commercial bakery.
It took a few months of renovation, but we were open for business in September of 2018. During that time, we made delicious custom cakes, cinnamon rolls, various non-decorated cookies, and more but it was our printed sugar cookies that always topped the sales chart. Our customers kept telling us to jump all the way in on that product... So we did. On December 23rd, 2022, we celebrated the close of 5 wonderful years to our walk-in retail bakery and to the opening of our new online bakery specializing only in printed sugar cookies.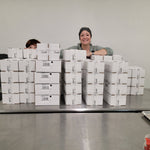 Where we are now.
Danay Powers is now the owner of SugarCookieStore.com; an e-commerce bakery that specializes in fully customizable printed sugar cookies. From our bakery outside of Boulder, Colorado, we make all our cookies from scratch, print on them with our suite of full color edible ink printers, and ship them coast to coast.  Our product is PERFECT for both consumer and commercial customers.
Are you a family with a birthday coming up? Upload a photo of the special person and order a dozen or two. 
Have a wedding soon?  How about showing off those beautiful engagement photos on cookies for your guests. 
Are you a business that is exhibiting at a conference? Throw your logo on a few hundred cookies for your exhibitor table.  It'll help get prospects to your table to engage in a meaningful conversation
Are you hosting a large corporate event? Your logo cookies would go great in the swag bag handouts!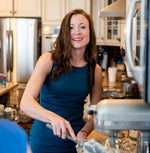 About Danay.
Danay Powers is an acclaimed entrepreneur from Colorado. Starting with nothing but a dream in 2018, she put in the time and effort to build one of the most successful bakeries in Colorado called DP's Sweet Life.  One of the most incredible things about Danay is that she doesn't compromise. Although she takes the time necessary to own her businesses, she also takes the time necessary to be the most wonderful mom of four and spouse/best friend to her family that can be imagined.  She truly does it all, she makes it look easy, and she truly has fun while doing it.   
To give everyone the power to create perfectly customized sugar cookies for their next big occasion.
To craft the PERFECT sugar cookies that provide incredible taste and supreme eye appeal.
What we stand for:
0

We use only fresh ingredients.

0

We are committed to our craft.

0

We minimize food waste.

0

Our customers will never pay for shipping.

0

It's never about taste vs. looks. Our cookies incorporate great taste and flawless eye appeal.

0

Our customer service will be attentive, caring, and understanding.

0

We will get your cookies to your event on time and in great shape.